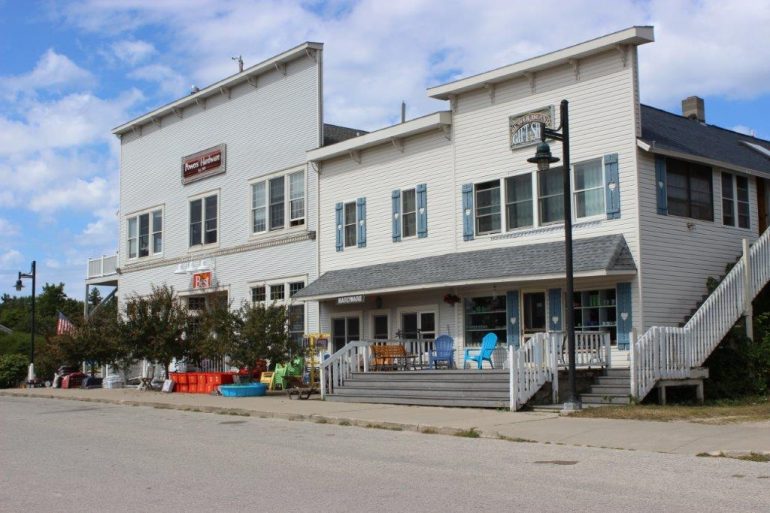 Custom built building with in-floor heat and built to last! Full line Do It Best hardware with complete line of consumer goods, paints, nails, screws, tools, electrical and on and on! There is a power elevator to get provisions to the full basement level. Attached is a full line gift store as well as a veterinarian clinic which could be leased out. Three complete apartments upstairs which collectively bring in 20k a year. There is a lot here to consider. Ask us for a tour!
See More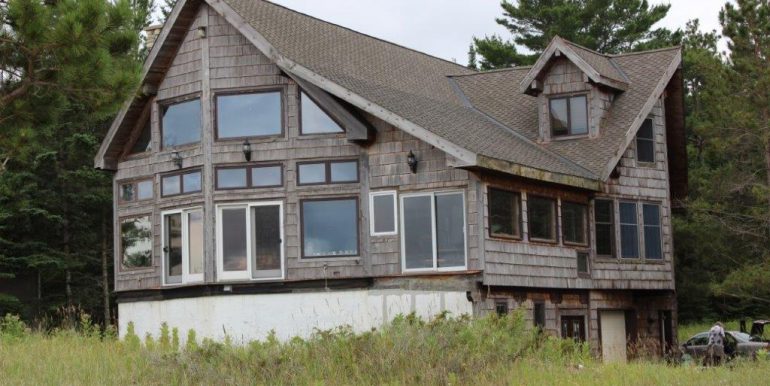 Beautiful 4500 square foot custom home on Sand Bay, Beaver Sands Subdivision Lot #4. Features abound! Elevator, maple paneling and trim. Tile and hardwood floors. Wood shop and much much more. Amazing property even has a paved driveway! $495,000. Take a look, call Rich Gillespie.
See More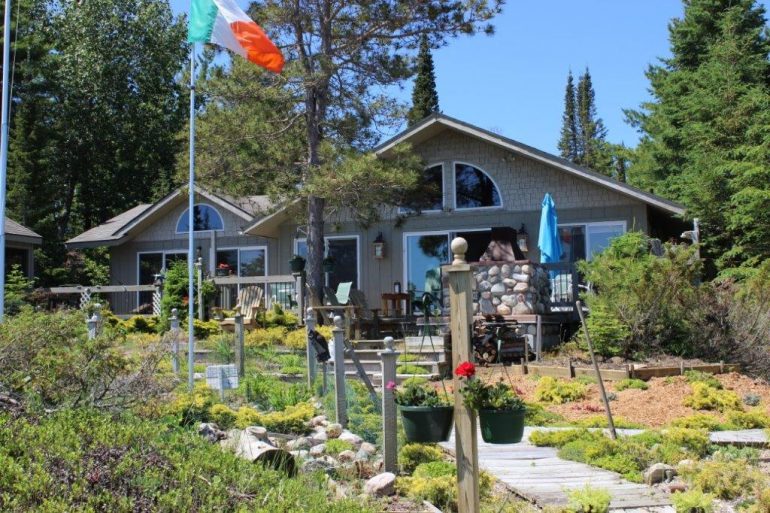 Beautiful cottage on Sand Bay with very nice beach and lots of amenities in the home. 3 bedrooms including a jacuzzi corner tub in the master bath. 3 bathrooms all together. Modern kitchen with plenty of light. Beautiful custom stone fireplace. Sold
See More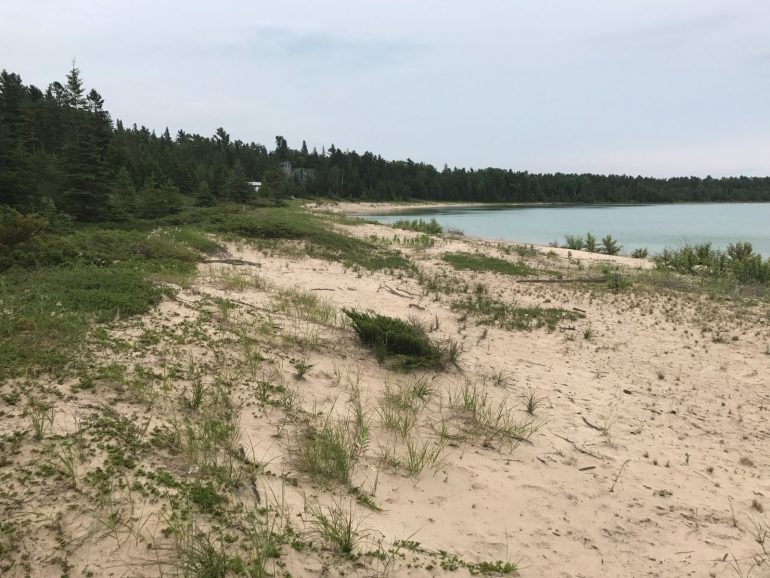 Beautiful sunsets and surf, as well as frequent visits by deer, turkeys, and Bald Eagles. Buy one lot or both. Each lot offers 250 feet of Michigan frontage and each is 4 acres (more or less) and more than 700 feet deep. On a private bay with only six landholders. Don't miss this opportunity to purchase a piece of paradise! *Price Reduced* $159,500 each 250ft lot.
See More
Beaver Island Real Estate For Sale   Beaver Island Vacation Cottage Rental Program